Astrofix Appliance Repairs. Further information.
For quality repairs to washing machines, washer/dryers, dishwashers, tumble dryers & cookers.
Established in 1991.
We are not VAT registered, so there is no VAT to pay when you use Astrofix!
The business is a sole trader. The proprietor, Ben Aveston, holds a Higher National Diploma from Kingston University and a BEng honours degree in electronic engineering from Middlesex University.
Member of the Guild of Master Craftsmen. Member No: X083314
Click here for a streetmap of our location
Click here for links to other web sites
Click here to return to home page.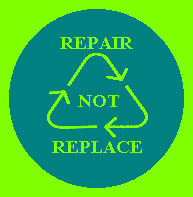 The information given on this page is subject to availability, and subject to change without notice.